This article describes a set of legal documents that I would recommend every startup founder have knowledge of. Although it is tempting to directly jump into implementing your business idea, it is wise to first take a step back and have the legal bases covered properly.
I am not an attorney myself and do not have a degree in Hong Kong Law. All details are based on materials reviewed by the attorney of my company Datacrag from 2016 to 2018 and written to specifically cover for our needs as an AI startup. As such, the information provided here is not a legal advice and does not purport to be a substitute for advice of counsel on any specific matter. For legal advice, you should consult with a professional attorney concerning your specific situation.
Templates

Desperate Founder - Legal Toolkit Templates

33.52 KB
Enter Correct Password to Download
You can download all templates available on this page by entering your password and clicking the submit button.
For getting your password, join the community by simply entering your first name and email address on the top right corner.
Your password will be sent to you per email and is valid for downloading all resources on the Desperate Founder site.
Toolkit
Internal Documents
Articles of Association
A company's articles of association is a document that defines the duties and responsibilities of the directors, the kind of business to be undertaken, and the means by which the shareholders exert control over the board of directors. It is a mandatory document that needs to be filed with the Companies Registry.
In our case (and also in the case of six other startup founders I talked to), our company secretary agent provided a standard articles template that we used without further amendment. The template contains the same content as suggested by the Companies Registry here.
I would recommend taking a look at which decisions require an ordinary resolution (at least 51% of members should be in favor of the motion) and which ones require a special resolution (at least 75% of members should be in favor of the motion). As an example, we needed to remove a director that was not acting in the best interest of the company and were relieved to see that an ordinary resolution was sufficient.
Make sure to have a comprehensive shareholders' agreement in place. This will protect your and your business partners in the event of a dispute or if someone wants to exit.
Hopefully nothing goes wrong in the future. However, even family members, best friends and trusted business partners might turn against you when it comes to money or critical business decisions. This might result in the breakdown of a long-term relationship alongside a costly and acrimonious legal dispute related to the business.

A good shareholders' agreement should include:
Dispute resolution procedures
Rights to appoint and remove directors
Remuneration of directors
Restrictions on the issuance or transfer of shares to prevent unwanted third parties acquiring shares
Terms regulating the raising of capital to avoid diluting existing shareholdings
Restrictions on competition and on using the company's intellectual property
Restrictions on changing the nature of the business
Terms to protect minority shareholders (those holding less than 50% of the shares) that require certain decisions to be agreed to unanimously by all shareholders
Additionally, I would strongly recommend adding your expectations toward your business partners as an appendix to the shareholders' agreement (or as a separate founder's agreement). This is particularly important if your business partners commit to do more than simply providing their part of the funding capital. Be specific and define measurable deliverables. If one of your business partners claims to take over the business development, define exactly what that means (e.g. how many paying customers acquired and by when, how many events organized for representing the company and gaining sales leads, etc.). Don't leave too much room for interpretation.
Meeting Minutes
The directors of your startup are supposed to have regular board meetings to make business-relevant decisions. In our case, we had these meetings on a quarterly basis.
A proper board meeting starts with an invitation sent to all directors in the format specified in your articles (usually an email invite is sufficient). The invitation should include a clear agenda and mention who will be tasked with preparing the meeting minutes.

The minutes are simply an accounting of the meeting that captures the discussed points. It includes:

Date and time of the meeting
Names of the meeting participants and those unable to attend (e.g., "regrets")
Acceptance or corrections/amendments to previous meeting minutes
Decisions made about each agenda item (most importantly the voting outcomes)
It is important to keep track of every board meeting as this will keep the directors aligned on vision and operations. Also, the minutes will be requested by investors as part of the due diligence process.

The board meeting minutes template is part of the download package above.
External Documents
Non-Disclosure Agreement (NDA)
It is always useful to have an NDA readily available before any business conversations take place between you and an external party. Make sure that prospective investors, partners or employees sign the document before sharing any confidential content (e.g. concepts, designs, strategy, list of customers, shareholding structure, etc.).
An NDA will protect your startup by safeguarding the founders' and employees' intellectual property. An NDA should specify the following:
The definition of confidential information
The owner of that confidential information (i.e. your startup)
What constitutes a breach of the agreement
The time period that the information is disclosed and confidentiality is maintained
The NDA template is part of the download package above.
Intellectual Property Clause in Contracts
If you are in a situation that your customers or partners finance part of the development of your product or service, I would recommend including a clear IP clause in your contracts.
| | | |
| --- | --- | --- |
| Ownership | Clause to include in contract | When to use? |
| 100% IP owned by your startup | All intellectual property rights in [your product/service] shall, as between the parties, be the exclusive property of [your startup name]. The [your product/service] is licensed, not sold, to the customer. All intellectual property rights in the customizations shall, as between the parties, be the exclusive property of [your startup name]. All intellectual property rights in the customer materials will remain, as between the parties, the property of [customer name]. | If the customer/partner does not provide significant value in the development of the product/service. If the payment of the customer/partner does not cover the development costs. |
| No shared IP (both you and your customer/partner have unrestricted rights to use the delivered product/service) | Both [customer name] and [your startup name] will have full access to the source code after project completion and can extend/modify it for commercial purpose without restrictions. There is no shared intellectual property right with regards to the delivered product and its source code. Each party has unrestricted rights to use of the source code to modify, use, enhance, sub-license, distribute, derive or otherwise develop and market the source code further. | If you work closely with a strategic customer/partner that is unlikely to become a competitor. It makes it easier to justify higher fees if the customer has the legal right to extend the product/service without being dependent on you. |
Legal Fees
In case you plan to raise funds, have a dispute with your founders or employees, want to protect your IP, or have other important legal matters, you are advised to appoint a professional attorney.
Below is a reference table for the hourly charge-out rates for attorneys in Hong Kong:
| | |
| --- | --- |
| Seniority | HKD per hour |
| Partners | 6,000 to 12,000 |
| Consultants | 5,000 to 6,000 |
| Assistant solicitors and registered foreign lawyers | 2,500 to 5,500 |
| Trainee solicitors and paralegals | 2,000 to 3,000 |
| Litigation clerks | 1,000 to 2,000 |
Once you decide to engage with a legal firm, you will receive an employment advice letter in which you confirm that you instructed the firm to act on behalf of your company. Submitting the employment advice letter requires a proper board resolution.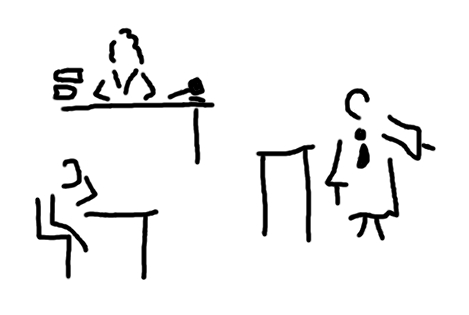 Be aware that the fees will almost certainly be higher than expected.  The attorneys will charge you for every minute spent on your case, including replying to emails and preparing for meetings. And if you don't have a law background it would be hard for you to estimate how long the tasks will take. Therefore, it is best to have a sufficient budget allocated to legal matters.
Conclusion
The most critical mistake I made related to my startup was failing to take the time to properly set up the legal bases. Don't make the same mistake; be sure to have at least the documents in the toolkit covered.

And if you are not sure or have more specific questions, it is worth hiring an attorney and getting professional advice.