This article is a practical guide to walk you through the components of an employment package that is attractive to employees and at the same time offers sufficient protection to the company in the event of a termination. The objective is to help Hong Kong startups embed professional procedures for covering their employment logistics.
Templates
Desperate Founder - Employment Logistics Templates

408.46 KB
Enter Correct Password to Download
You can download the templates for free and reuse/modify them without restrictions. I hope they will save you time and costs.
For getting your password, join the community by simply entering your first name and email address on the top right corner.
Your password will be sent to you per email and is valid for downloading all resources on the Desperate Founder site.
Employment Package
Offer and Rejection Letters
Offer Letter
The job ad was posted, your team shortlisted relevant applicants based on their resumes, you conducted an interview session, maybe a second, and now you are confident you have found the right person for the open position.
At this moment, I would recommend sending out an official employment offer letter. It is professional and gives the applicant confidence that you are actually going to hire her or him.
The offer letter is an invitation to join the company, with short details about the position, the employment starting date and the compensation. However, it is not a legally binding document, as both parties still need to sign the employment contract, which contains the full list of terms related to the employment.
The offer letter template is part of the download package above.
Rejection Letter
As a counterpart to the offer letter, make sure to inform every shortlisted applicant about the outcome of the recruitment decision as soon as you can. This is particularly important if you conducted face-to-face interviews. Not knowing about your decision can be stressful, and there is no need to keep applicants in the dark. Also, this will help maintain goodwill with applicants as everyone is a potential source of referrals and could be a good candidate for a future position.

Note that you should never provide a reason for the rejection other than a competitive selection process. Any specifics in writing could be used against you, and there is no requirement to provide personalized feedback.
The rejection letter template is part of the download package above.
Employment Contract
Now comes one of the most important legal documents of a startup: the employment contract.
This document is the subject of most disputes at the Labor Tribunal; therefore, it is important to draw it up properly. The fewer employees a company has, the more critical a hiring decision is. Including clauses to protect the company in case of a hiring mistake is perfectly reasonable, so long as the terms are comprehensive for the employee.
The content should contain the following details:
Company's name and address and authorized signatory name
Employee's full name, HKID/passport and address
Contract signature date and official starting date
Description of the position, role and responsibilities
Integrity of the contract confirming the employee is entitled to take the position (i.e. does not have an existing contract with another company)
Remuneration amount and payment frequency (13 months' annual salary payment is standard in the Hong Kong corporate world)
Insurance plan (medical and life insurance should be  minimum)
Details about the Mandatory Provident Fund (MPF)
Probation period (I would recommend at least 3 months)
Contract termination terms (without notice during probation period, 1 month notice afterwards)
Paid annual holidays (you can stick to the minimums of 12 days for full-time resources and 7 days for part-time)
Non-compete clause
Intellectual property/business ownership clause (this is probably the first clause investors will look at during the due diligence process)
If for whatever reason you have to issue a new version of an employment contract, make sure to have the employee sign a letter confirming that it will replace all prior versions and compensations are not cumulative.
Every employment contract should be carefully reviewed before signing it. And don't create contracts that are not going to be enforced, as these can become a liability nightmare for your company (e.g. contracts for founders for which you plan to do the actual salary payments after the startup becomes profitable).
The employment contract template is part of the download package above.
Stock Option Plan
While established companies offer cash bonuses or greater compensation for attracting, motivating and retaining talent, startups use stock option plans to achieve the same results. A stock option is a financial instrument which gives its holder the right — but not the obligation — to buy an underlying common stock of the startup at a predefined price at a given time.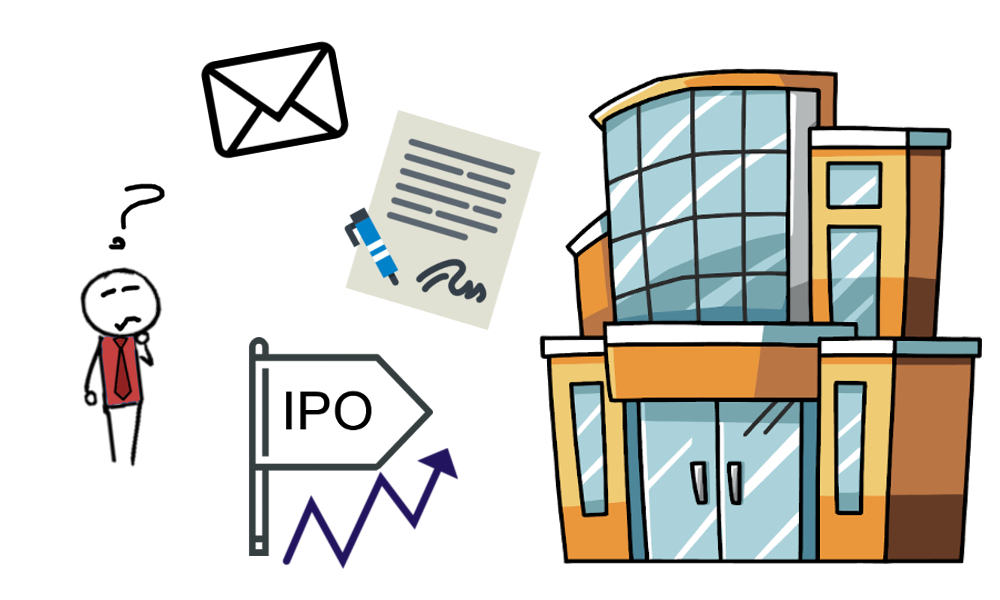 Stocks in private companies are illiquid assets until a market is created for shareholders to sell. This is done either through an IPO, an acquisition or a buyout. Obviously, employees have to strongly believe in what the startup is doing for a stock option plan to be valuable.

From what I have seen in Hong Kong by talking to other founders, angel investors and acceleration programs, startups usually allocate a 10% equity pool as a base for the stock option plan. For administrative and simplicity reasons, this pool can be held in an investment vehicle that is created solely for this purpose. That way, employees will own their equity in the startup through the investment vehicle.
The stock option agreement should include the following points:
Number of stocks the employee is allowed to buy and the percentage of ownership in the investment vehicle and startup
Price per stock
Vesting period, which is the time the employee has to work for the startup to fully own the stocks
Non-assignability of the option to avoid hostile take-over situations
The stock option agreement template is part of the download package above.
Insurance
In addition to other compensation, insurance should be part of every standard employment package. With the startup ecosystem growing in Hong Kong, there is now an increasing number of insurance providers that offer attractive plans to small companies.

The problem in the past was that providers required the company to enroll at least 5 full-time employees in a plan before offering good rates. This number went down to a minimum of 2 employees.

Other standard benefits include:
Insured members do not need to have any medical examination
Worldwide coverage
Protection based on a credit point system that employees can administrate themselves with an app
In our case, we enrolled every full-time employee that completed the probation period in a medical, dental, travel and life insurance plan at an annual cost of HKD 2,700 per employee. We evaluated several providers before making a decision and believe this to be a reasonable rate. Note that there is always room for negotiation as the insurance business has become very competitive.
Employment Termination
Terminating a working relationship is never easy. But no matter what happened, you should always allow the employee to leave with dignity.

Make sure to give enough warning signals beforehand to indicate that the performance is below expectations; being fired should not be a surprise. When you have the final meeting, be clear on the main reasons for your decision no need to go into the details, though and answer all questions the employee might have in a professional way.

At the end of the meeting you should hand over the following stamped termination documents:

Termination letter
Acknowledgment letter, which includes the final payment amount, the annual leave balance and a list company property returned

Reference letter, which also represents and employment proof

Note that you should not conduct the termination meeting alone. Always have a witness, if possible from the opposite gender. A witness can confirm you acted legally and ethically while firing the employee.

In the event of a resignation, it is the employee who needs to provide her or his signed resignation letter, and you will need to provide only the settlement and reference letters.
The termination letter, acknowledgement letter and reference letter are part of the download package above.
Conclusion
Whenever you recruit a new employee, make sure to do it in a professional way by sending out an official offer letter and providing a comprehensive employment package. As the employment contract is one of the most important legal documents you will use, you should take extra care to include terms that protect your startup in case of a hiring mistake.

In the unhappy event of a termination, it is crucial to be respectful by letting the employee go with dignity and offering your support in finding new employment.