Hiring interns is a good way to have motivated young people working at your company for very reasonable rates.
This short article is a practical guide for Hong Kong startups and SMEs to provide proper internships that are worthwhile for both the intern and the company. The content is based on my personal experience as the founder of an AI startup and the general manager of a boutique consulting firm, as well as a thorough research of publicly available government material about the topic.
Templates
Desperate Founder - Internship Templates

173.82 KB
Enter Correct Password to Download
You can download all templates available on this page by entering your password and clicking the submit button.
For getting your password, join the community by simply entering your first name and email address on the top right corner.
Your password will be sent to you per email and is valid for downloading all resources on the Desperate Founder site.
Internship Structure
Purpose
The purpose of an internship is twofold. It should provide a rich learning experience to the intern and at the same time generate value for the company. If only one of these aspects is considered, the internship will be not be successful.
The key lies in the structure. After trying different approaches, I found that what works the best for my companies is the following:
On the first day, the intern is assigned to a mentor who will introduce her/him one main internship project to complete during the internship. The project should be of real use for your company (if you can monetize the result that would be ideal) and a tough challenge.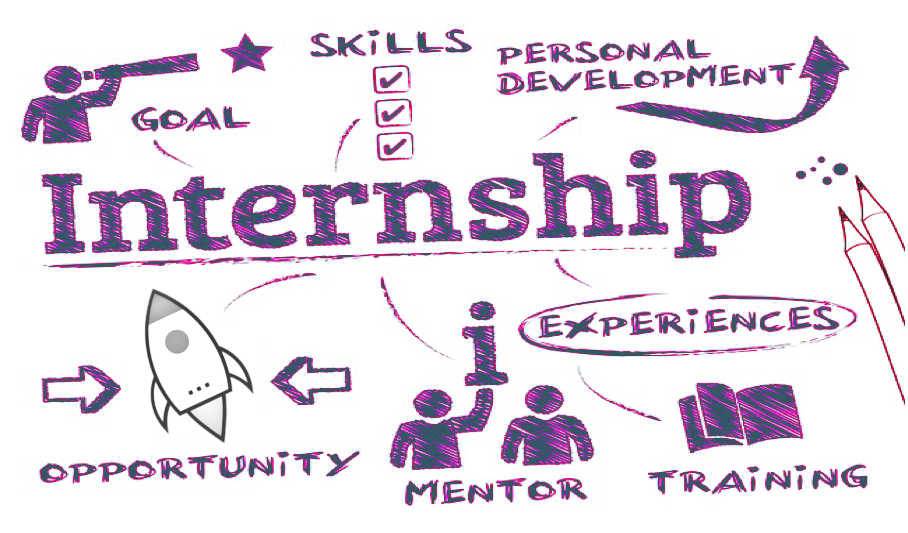 By joining your team, the intern should be treated the same way as any normal employee; that way you can justify high expectations. Yes, interns are usually young and don't have a lot of working experience (if any). Throwing them in at the deep end might seem harsh, but I can assure you it is by far the most effective way to stretch their comfort zone and achieve results beyond what they believe is possible. Also, in knowing the project is important, the intern will feel important. This is a very powerful motivation factor.
Internship Project
From the very beginning, the intern should have a clear understanding of the project scope and expected deliverables (the intended outcome). The mentor should instruct her/him to work in a systematic way by requesting a breakdown of tasks in a detailed project plan with milestones, as well as a short status update meeting every week with a comparison between planned versus actual.
Don't be too specific about the implementation. Due to the lacking business and technical expertise, the intern will be forced to think first and in case of an impasse ask the mentor or other employees for help. This is very good as it encourages a pro-active attitude, which leads to creative thinking.

After the first week, you can instruct your team to delegate some of their daily tasks to the intern. Also, the intern should have the chance to join internal and external meetings on a regular basis. Since these tasks/meetings come on top of the main project, the intern will feel time pressure and will initially have to work on evenings and weekends to stay on track. When you notice the first signs of frustration, ask her/him to take a step back and think about how to improve the working efficiency. Obviously, this is going to be a hard time for the intern. Nevertheless, you are doing her/him a favor as the learning outcome will be tremendous. And as long as you consider the intern an important member of your team and provide sufficient professional guidance and emotional support, she/he will be fine.

Schedule a presentation on the last day for the intern to elaborate on the deliverables in front of the entire team and if possible in front of customers. The presentation should be followed by an intensive Q&A session during which you can assess the depth and breadth of knowledge of the subject.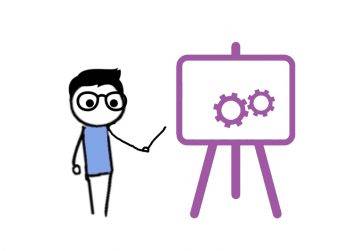 To give a few examples of projects that I would consider appropriate for internships:
Developing an advanced machine learning model with full documentation
Designing a new feature of your product/service.
Setting up the entire cloud infrastructure for your testing environment
Handling the application for a government funding opportunity

Completing a detailed competitor and market analysis
Conducting extensive research and writing a report about a topic with little literature (e.g. transfer pricing).
Having a main project as a guideline is important as it keeps the intern busy at any point in time. What you should not do is use the intern only for taking over small tasks that nobody else wants to do (e.g. translating documents or admin tasks). This is boring and does not make the intern feel like an essential part of the team.
Overall, the intern should be able to work independently on the main project but at the same time know who to talk to in case of questions or concerns. It is not your team's job to micro-manage her/his work. Instead, you should let the intern explore her/his own strengths and weaknesses to discover what she/he is passionate about.
Internship Costs
While non-paid internships are illegal in Hong Kong, you can limit your payments to the statutory minimum hourly wage of HKD 32.50. This means that you could legally get a full-time resource for HKD 5,720 per month (22-working days @ 8 working hours per day)!
In the case of my company, we highlighted the learning opportunity of working with us and explained to interns they should consider the internship as an investment. We then offered a fixed remuneration of HKD 9K for a 3 months' internship, without additional compensation for overtime. Even though some interns rejected the offer and joined another company, we could attract forward-looking individuals who understood the value of long-term decisions.
Requirements for Non-Local Students
The Immigration Department has the following policies, effective since 2014:
Internships must be study/curriculum-related and be arranged or endorsed by the institutions at which they are studying (i.e. the No-Objection Letter (NOL))
The duration of the internship is up to one academic year, or one-third of the normal duration of the relevant full-time academic program, whichever is shorter.
For every intern you should keep a copy of her/his HKID, student visa and NOL. That way you are sure to be in order.
Overseas vs Local Students
I would recommend not accepting any overseas interns if they are not entitled to work in Hong Kong (e.g. acquaintances from your home country).
The reason is you will need to apply for a training visa, which takes 4 weeks to process and gives you extensive admin work for getting all documents in order. The only exception is when the person could successfully apply for a working holiday visa on her/his own.
In no event are you allowed to give an internship to someone with a visitor visa. You don't want your intern to face the same fate as Stephen Lee or risk a prison sentence yourself!
Subsidies
Funding wise, the Innovation and Technology Commission (ITC) recently introduced the GSP internship program which applies to ITF projects and tenants of HKSTP and Cyberport.
The program looks as follow:
Hire up to 2 interns for a maximum internship period of 2 years.
The maximum monthly allowance is HKD 16K for bachelor's degree holders and HKD 19K for master's or higher degree holders. The degrees must be from a local university.
While the program looks attractive in theory, I see several problems that make it impractical for startups:
Most applicants who want to take an internship do not have their bachelor's degree yet. The ones who do have a degree are looking for full-time employment.
The monthly allowance is provided to the companies on a reimbursement basis after acceptance of the progress report by ITC (i.e. every 6 months). Somehow the government doesn't see cash flow as a potential issue for startups…
The administrative work related to the funding is substantial, especially when it comes to preparing the application documents and the progress reports.
Documents
There are 3 documents that you should provide to the intern:
Offer letter: useful for getting the NOL approved.
Contract: details of the internship terms. Although not mandatory, it makes your company look more professional and avoids conflicts due to misunderstandings about remuneration.
Reference letter: the document that all interns are waiting for.
Templates for these documents are part of the download package above.
Conclusion
The government websites can be confusing as they provide abundant information about all types of internship regulations, most of them irrelevant for startups and SMEs.
This article summarized the important details for offering high-quality internships to students in a proper way. The most important points are to follow the government requirements and to treat interns as valuable team members like any normal employee. Make sure to assign challenging projects, and there is a high chance they will join your startup as full-time employees after graduation.